Gardening And Recipe Books & Magazines
If you love books and magazines this page will help. We can't put every thing you may want or need on this site (although we are trying) We are assembling an assortment of publications here for your pleasure and education. We hope you will be able to find what you are looking for. If you can not find the publication you want contact us and we will try to find it for you.
Click on any individual book or magazine for a description and how to to buy it. Then come back here to help us help you achieve a bountiful garden and a feast fit for a king from that bounty.
---
Gardening Books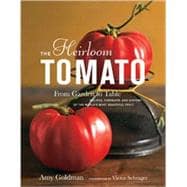 ---
Gardening Magazines


Return From Books To Home Page